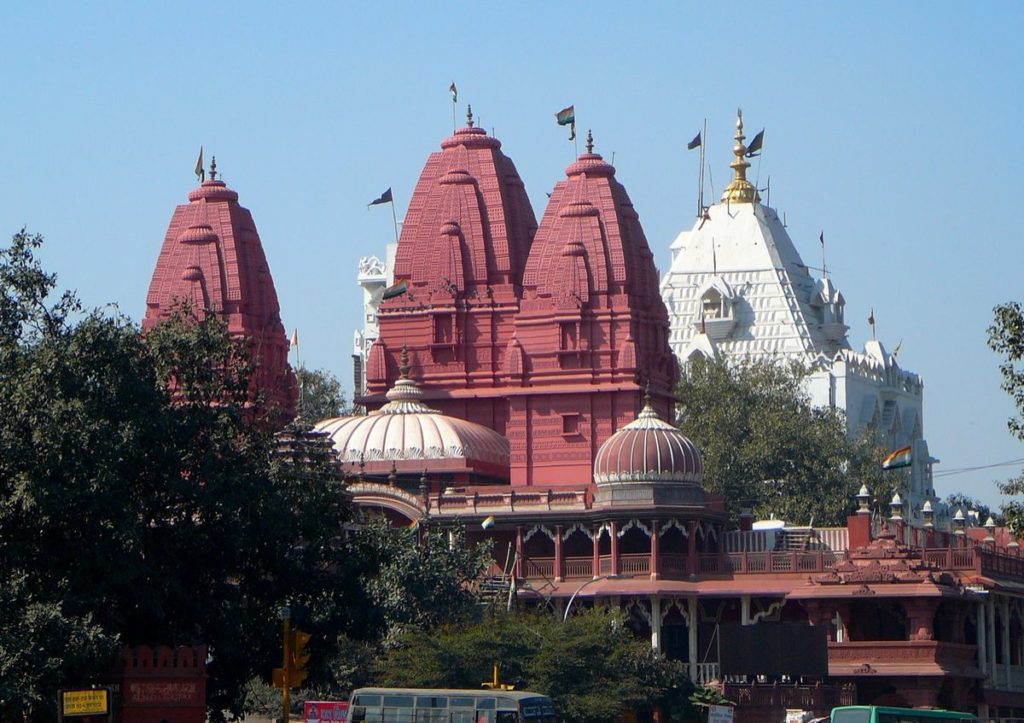 Sri Digambar jain mandir is the oldest and best-known Jain temple in Delhi, India, located near u-block F-1 Pitampura, Delhi-110034 and amoung top 10 places to visit near Pitampura. An impressive red sandstone temple today the temple has undergone many alterations and additions in the past , Shri Digambar Jain Lal Mandir is popularly known as Lal Mandir "Red Temple".
Speciality
A manastambha column stands in front of the temple. The main devotional area of the temple is on the first floor. It is reached by ascending to the terrace after crossing the small courtyard of the temple, surrounded by a colonnade. There are a number of shrines in this area but the main shrine is of Lord Mahavira, the 24th and last Tirthankara of the present Avasarpani era (half time cycle of decreasing happiness as per Jain cosmology).
There is also a bookstore in the complex where a wide range of books on Jainism is available, apart from unique curios and souvenirs related to the religion. Visitors should take off their shoes and all other leather goods and hand it to the concerned person before entering the temple complex.
Best Time To Visit
Holi to Diwali (Summer Timing): 5:30 am to 11:30 am & 6:00 pm to 9:30 pm
Diwali to Holi (Winter Timing): 6:00 am to 12:00 pm & 5:30 pm to 9:00 pm
How To Reach
To reach to digambar jain temple one should board to red line metro and get off at Pitampura metro station from which it takes 5 min by auto and 10 min via walking to reach to cp-block near to temple.