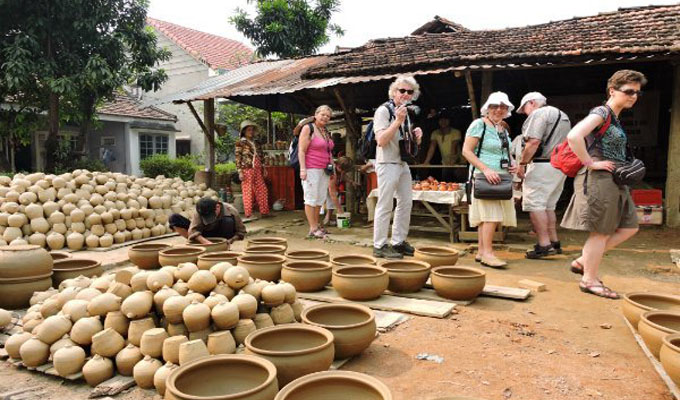 This half-day tour takes you to a Pottery Village on the outskirts of Delhi, where hundreds of Rajasthani potter families create magic with clay. Appreciate their art, learn about their culture, interact with them, and make pots with them. The Potters Village which is amoung the top 10 places to visit near Pitampura is definitely very unique, giving great insight and appreciation into what is behind the clay pots and figurines that are found in every corner of the city.
Speciality
Its hard to believe that just a few kilometres outside the capital city lies an entirely different world composed of potters and their families still practicing a very traditional mode of life. Every home, every rooftop, pathway and courtyard is stacked with pottery items of different shapes, sizes and designs. There is no greater way to gain an insight into this unique lifestyle than with Piyush Nangru's Indomania Cultural Tours that promises to show you a side of Delhi you could never experience otherwise.
Piyush is thoroughly knowledgeable about the potter community, their customs and traditions. As he takes us around the village introducing us to the artisans and their families and allowing us to mingle with them to understand their lives better, it is evident that he is highly respected by the potter community and treated as one of the family. What is even more wonderful is the knowledge that a part of the tour expenses goes directly to the NGO that works for the betterment of the artisans. We recommend this tour 100%. It gives a whole new meaning to what pottery is all about and makes you appreciate the craft even more.
Best Time To Visit
10:00 am – 08:00 pm
SUNDAY Closed
How To Reach
Through metro one should get on to red line and get off at pitmapura metro station and from there it is nearly 12.5 km which could be covered by taking auto or taxi. It will nearly take 20 min to reach there.