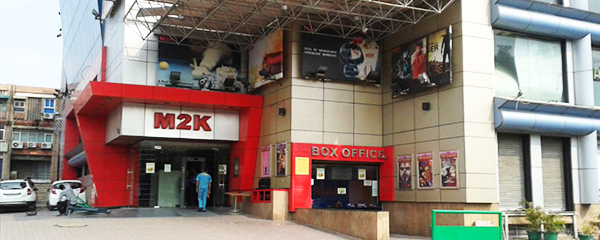 Launched in 2003, as part of M2K Mall at Rohini, the hub of North West Delhi, This two screens Multiplex with 600 plus seating capacity has swanky interiors backed by state-of-the-art audio & video delivery systems having achieved phenomenal success in the upscale, high value residential catchments area. M2K Rohini which is one of top 10 places to visit near Pitampura has since become a landmark destination for cinegoers.
Speciality
Strategically located within M2K Mall Pitampura, this 3-Screens Multiplex with a seating capacity of 800 plus, has a hi-tech look & feel complemented by elegant interiors, wall to wall screens, stadia seating, cushy seats with cupholder arm-rests and perfect viewing angles.
Best Time To Visit
Opening hrs: 11:00 am – 12:00am
How To Reach
You can reach Pitampura metro station by taking red line metro and from metro station it takes near to 10 min to reach M2K Cinemas by taking auto or taxi.